I like these graphs which show how a mathematician and a typical student solve a problem. The first two graphs were from the post "Some research discoveries". The last one is mine, on teachers time-line graph in doing problem solving.
This is how mathematicians solve problems:

This is how a typical student solves problems:
I have observed many math classes and here's my  time-line graph of a typical teacher solving a non-standard problem in the class. When I was a young teacher I did the same thing.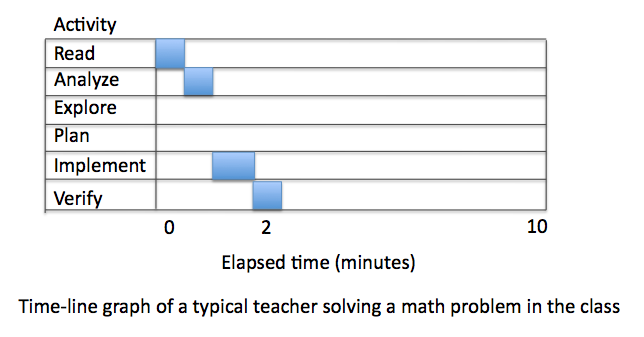 I asked these teachers how they solve challenging math problems  and how long it usually take them to find the solutions. It actually resembles that of the mathematicians. For some reason when they do the problems in their classes  they present them like it's magic, effortless.